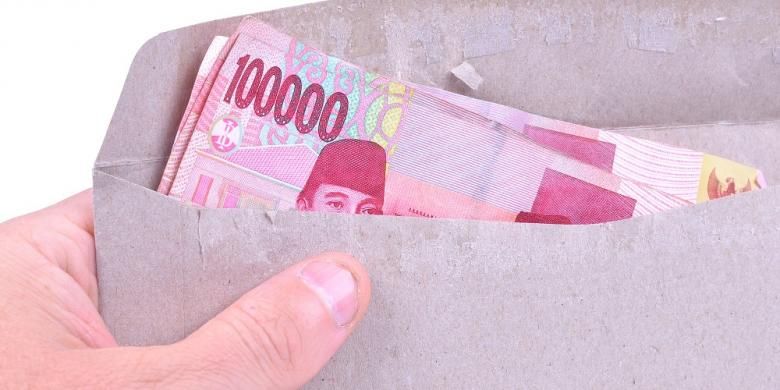 Digital Age
Nowadays the use of digital technology increasingly massive and growing, which is characterized by the rise of online platforms in financial services (financial technology / fintech). Interestingly, beyond the fintech service trend, community fund-raising activities for social (philanthropy) online are also blooming.
Awareness of the emergence of the strength of online platform for a variety of activities, was able to become an alternative philanthropy activities. Even the use of the platform is not only done to attract more donors, but ideally it is used to perform monitoring and evaluation of the program itself.
"In conservation activities, we have been using technology, including communications and information technology, which is uniformly distributed in a variety of organizational activities, especially involving broad stakeholders," said Dini Indrawati Septiani, Associate Director of Philanthropy at international nonprofit, Nature conservation through releases to Kompas.com.
Since 2015, Dini and its agencies have attracted donors from diverse backgrounds and citizens to support natural conservation programs in 69 countries including Indonesia. And currently in its environmental organization, there are community development programs for 600 villages by 2020.
Communities
Community development programs include education and health, so in one village it takes about three years. With such a large target and a short period of time, then optimizing the use of digital technology is one key to the success of the organization.
Graduated Master of Psychology of Social Intervention j ebolan University of Indonesia stated the progress of communication technology has a broad and positive impact to campaign the importance of environmental conservation in the form of voluntary action.
"If we have been able to intervene and build public awareness of the importance of environmental protection and behave towards it, open various ways to get funding support, including through online donation platform" explained Dini.
According to him, the use of digital technology for social and environmental activities is a must. Given the digital revolution has penetrated almost all circles in Indonesia, including the bottom though.
Thus, he believes that digitalization can greatly help the success of social programs in society. "Irony, if we do not take advantage of technological progress to support social activities," said Dini
Institute of Philanthropy
Just look at Kitabisa.com, fundraising and donation sites online pioneered since 2013. As of April this year, funds collected Kitabisa.com from the public reached Rp 100.16 billion. The fund comes from 4,707 campaigns / proposals and 275 thousand donors.
The rapid growth of fund-raising on its website has, among other things, driven digital trends among the Y generation or millennial Indonesia. This will get bigger and bigger, because coupled with the birth of online shopping, which driven the booming of online shopping sites (e-commerce).
Prediction Kitabisa.com,
online shopping
generation will make donations also online. Therefore, the potential of public fund raising for both social and business purposes (crowdfunding) is very large in the country. Moreover, an international survey says, Indonesia entered the group of five countries with the largest philanthropy in the world.
In addition, there is Dompet Dhuafa Republika (DD), which has more experience managing the people's fund since 1994, also experiencing the growing funds of the ummah, thanks to the utilization of internet technology and good fundraising practices.
Financial Report
The financial report of Dompet Dhuafa Foundation Republika 2015, the recipient of the ummah's fund reaches Rp 276.5 billion. Zakat becomes the largest revenue, which is Rp 147 billion, followed by infak bonded Rp 44.5 billion, and infak Rp 37 billion.
From that income, the total disbursement is Rp 269 billion, the largest for health program is Rp 56 billion. Next, the education program is Rp 51 billion and the economic program is Rp 49 billion.
Imam Rulyawan, President Director of Dompet Dhuafa, explained that the digital world has become a lifestyle, including spiritual needs. This becomes an opportunity for philanthropic institutions to be up-to-date, as per the times.
"The impact is immense: Through this digital technology, we are more effective, especially to DD partners in big cities especially young people in general," he concluded.